You want visitors to stay on your website for as long as possible and of course we want them to book! So, let's go through the must haves you need when building photography websites. You must remember that it can sometimes be a bit overwhelming and as I know time consuming to build photography websites. However, if you implement the right strategies and are eager to learn, you will reap the rewards as those visitors turn into clients!
While building a photography website is an excellent method to increase your online visibility as a photographer and book clients, it is essential to ensure that it appeals to your target market. So, to avoid losing potential clients make sure to include and focus on the points below while creating a photography website.
Make It Fast
It is easy to understand: visitors will leave the site before they even get there if photography websites don't load within seconds. If photography websites are slow it causes major frustration for your visitors. There are a few things that you can do to make your website faster; for example, it is crucial to choose a web hosting platform that provides excellent performance, outstanding security features, and dependable customer care. You must consistently select a hosting provider with fast servers.
Our portfolio is our selling point, however, images slow down photography websites. You need to make sure you are optimising all images on your website before uploading. Your website's conversion rates, user experience, bounce rate, and ranking will suffer if it is not fast enough. Speed matters! You can check your website's speed using web services.
There's many more, however, we use GTmetrix to check our performance, https://gtmetrix.com/.


2. Make It Easy To Navigate
Design is essential; however, ease of navigation and usability is beyond it. Your website serves a function: it is a tool that enables visitors to discover more of your photography and artwork. Photography websites need to attract potential clients and inspire them to book you as a photographer. There should be no hassle or confusion, your visitors should be able to find what they're looking for straight away with ease of use and navigation. It's all about usability and experience and the beautiful journey you take them through on your photography website. The longer they stay on your photography site, the more it will increase your conversions and ranking.
3. Include The Essential Pages
When building photography websites you must include the essential pages on your menu bar. These include:
One of your photography website's most often visited pages will be your homepage. This is where your visitors will land straight away. While building a photography website, you must understand that most visitors won't look at every single page on your website, however, your homepage is the first page they'll see on your site. Make the most of your homepage by including essential information.
It goes without saying that you have a photography website because you wish to develop your business, clients, and audience. As a result, it is critical to establish a relationship with your website's visitors. Including an "about" page on your website is about them knowing who you are, not just as a photographer but as a person. People connect with people. This is a fantastic opportunity to connect with potential clients and share your story.
 The primary purpose of photography websites is to display your gorgeous photography. This is what visitors want to see! They are checking out your style and your portfolio. Your gallery must include only the best of the best images. Keep in mind that visitors might not scroll through your whole gallery, so keep the best at the top.
If you sell finished artwork, show it off! Include all the products you offer. This is marketing remember, make your visitors envisage your artwork on their walls. Again don't make your visitors call up or email you to receive your prices. That's more work for them and you also. Be transparent with your pricing and include exact prices. 
While photos on photography websites are the main attraction, you must also supplement them with helpful content to prevent visual excess. People will feel more comfortable letting you photograph them if they can relate to you. More importantly, blogs increase your website's authority, which raises your position in search results. You want to have killer SEO!
You must include a contact page when you are creating a photography website. This area must be functional, transparent, and simple to use. Make it super easy for potential clients to contact you.
Check out the Katrina Christ Photographer website, www.katrinachrist.com.au.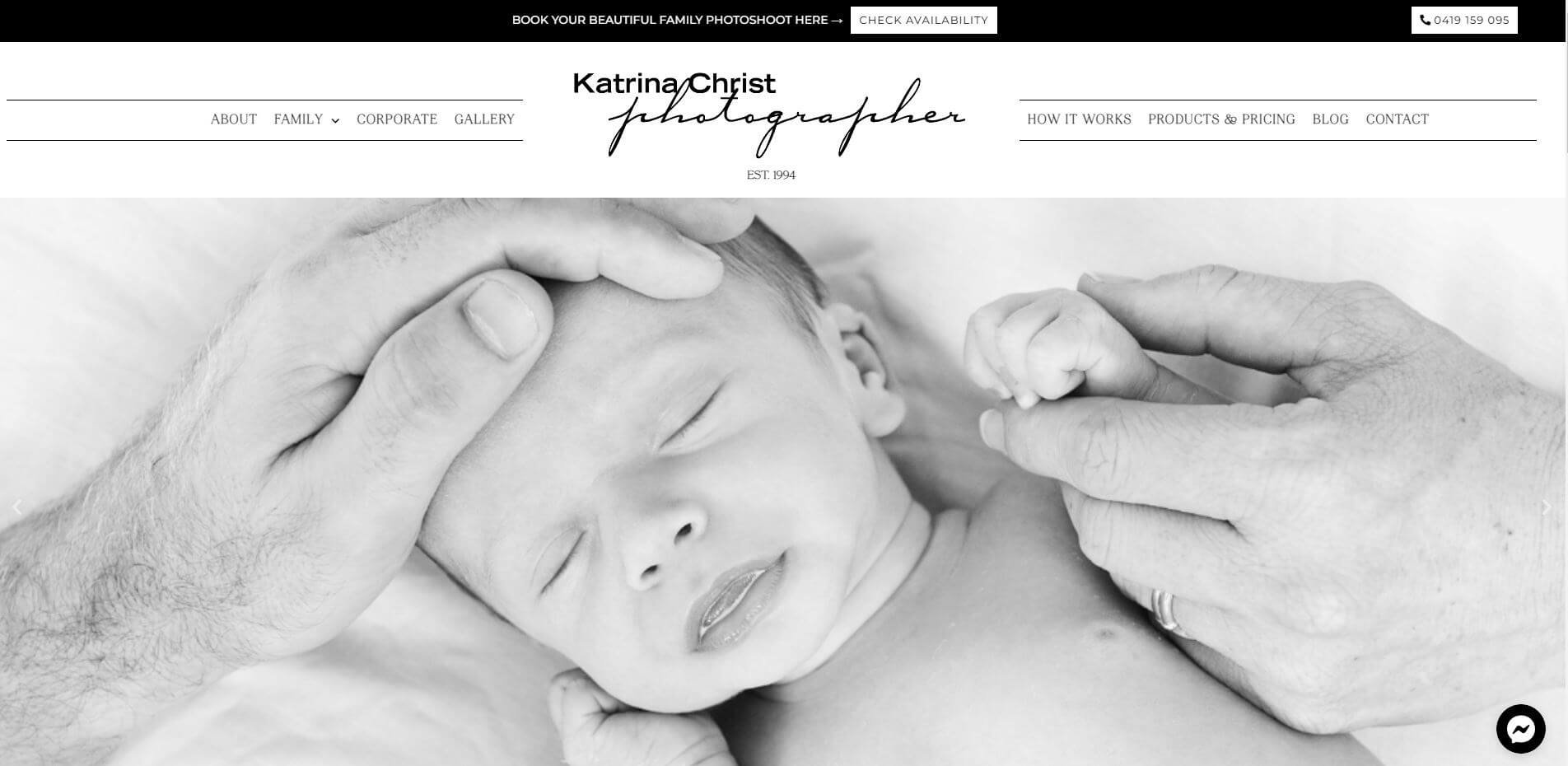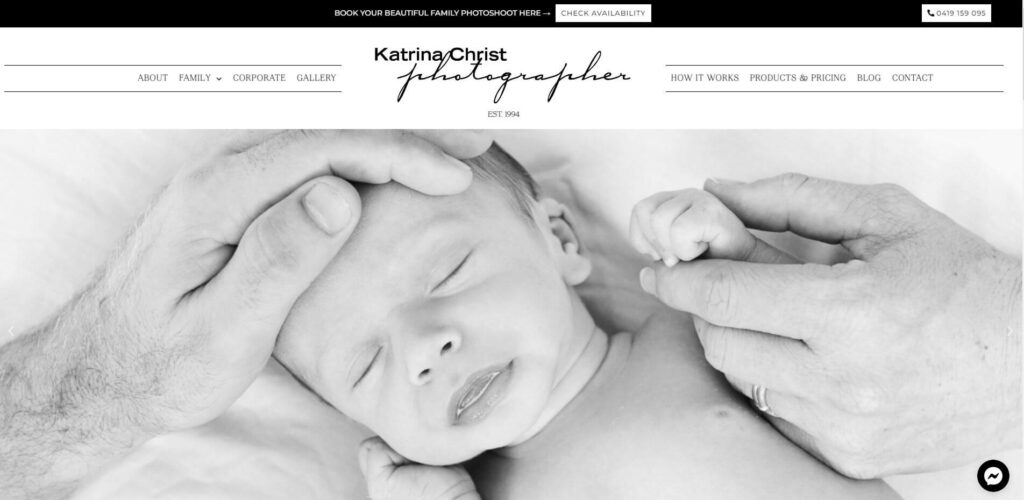 4. Make Sure Your Gallery Is Amazing
A portfolio or gallery where your clients can view your work is a must have for all photography websites. This is where you really want to choose your best work. Make sure this page is clear and easy to navigate for your visitors. Give them the option to view exactly what they want. Again, your gallery should be updated with new and fresh photos for your visitors. We recommend using categories and including all the different services you offer including newborns, family etc. You want to convert visitors on this page with your beautiful work.
5. Have An Online Booking System
If a visitor has looked through your website and is ready to book you, you need to make it super easy for them to book you straight away. There is a massive expectation these days that people can book you online. You need to give your potential clients the option to book you online. This is also a major positive for you as a photographer. More time to spend shooting and designing then on the phone or answering emails. In today's world we have amazing scheduling systems to choose from and I now wake up to shoots booked and in my calendar.
We use Calendly, https://calendly.com/.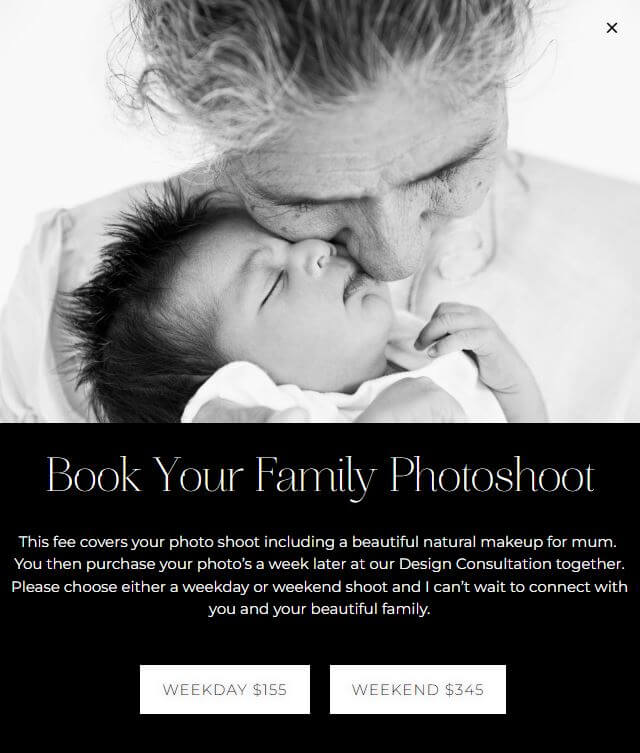 6. Offer Online Gift Vouchers
Again, these days there is also a massive expectation to offer Gift cards. It's just another way for people to pay and book you. It gives you a way to connect with clients you might not usually reach and are a way to encourage more purchases. You can market your gift cards for the perfect gift for all celebrations or holidays. 
We use Gift Up, https://www.giftup.com/.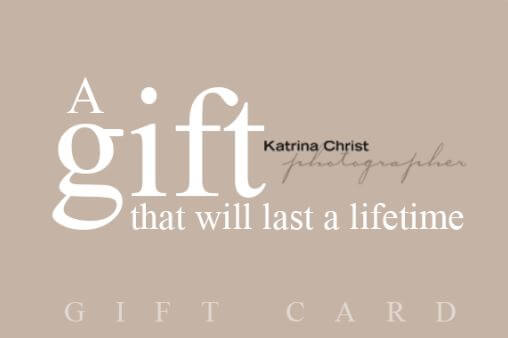 7. Make Your Pricing Transparent
As you have seen above, when creating a photography website, it is super important to include a section about pricing to give your potential clients a sense of how much you cost. Knowing your prices up front makes clients more likely to trust you. It also means the only people calling you or enquiring are hot leads ready to book.
8. Keep up with the times!
The work is not done once your photography website is launched. Your website must be kept current. A website that is out of date, whether in terms of content or design, creates a strange impression. You must do technological updates and bug fixes, add new content, and delete out-of-date stuff. The best photography websites are updated, and they consist of content that is polished. So, you know what to do! Keep up with the times!
You've got this! 
It's time to turn visitors into beautiful clients. Whether you are starting out or need to update your website, make sure you use these 8 steps. Creating a photography website can feel overwhelming, however, remember if you don't make your website amazing, you could be losing potential clients. A website that has been carefully thought out will help it stand out and foster a stronger relationship with your visitors.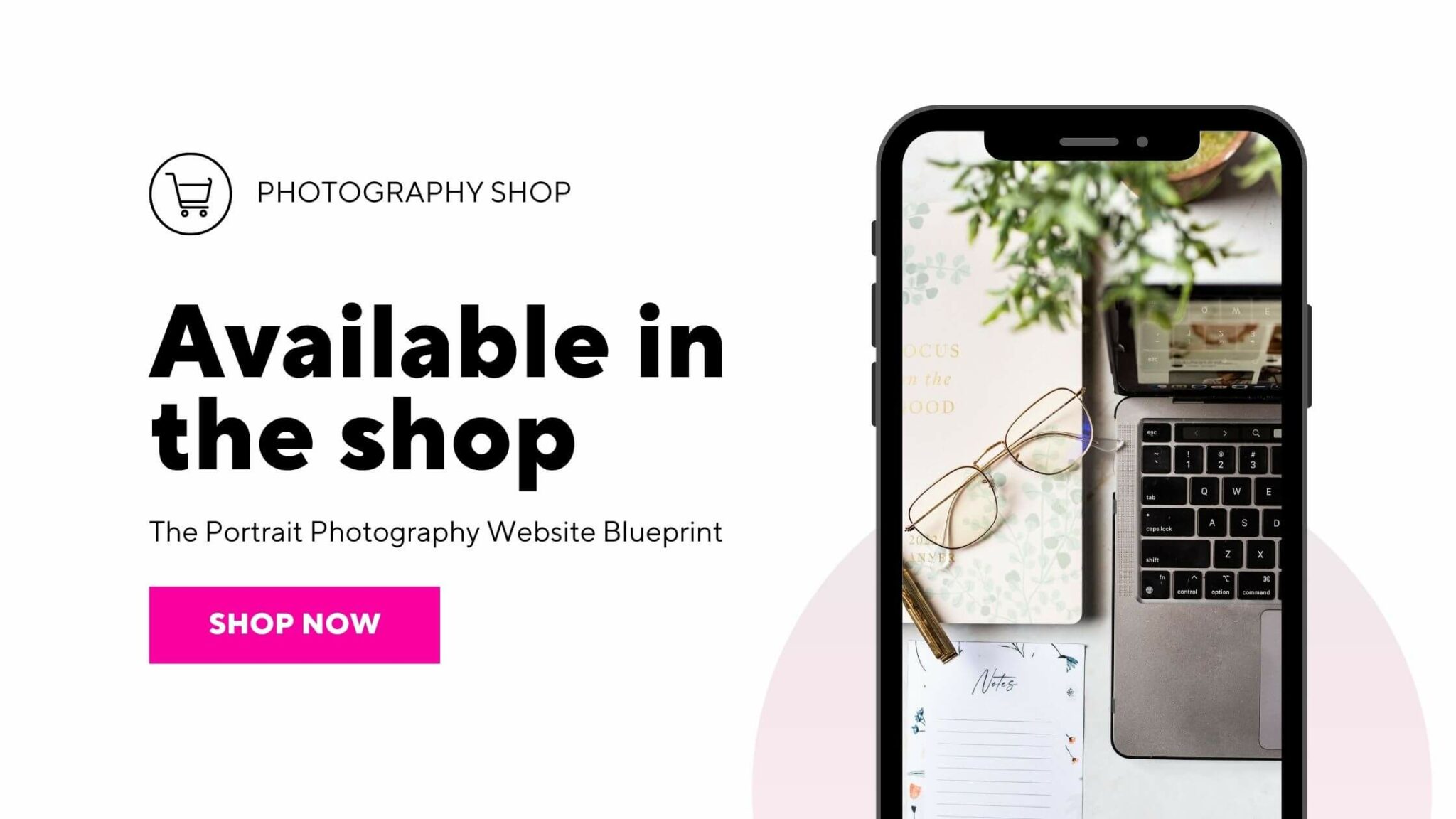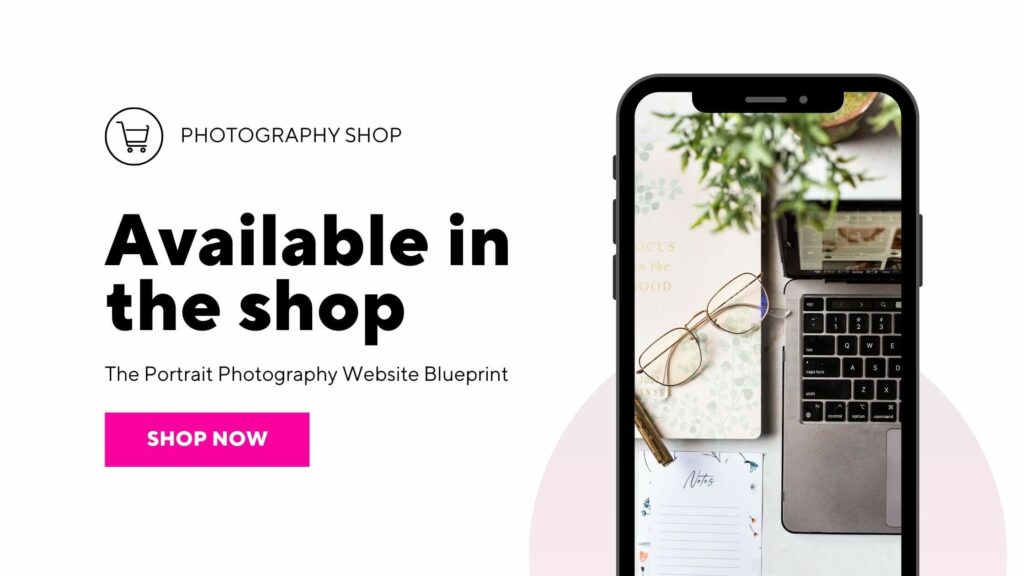 Check Out The Portrait Photography Website Blueprint! 
If you're ready to build a website that converts, we have created the ultimate Portrait Photography Website Blueprint for you. Learn all about photography websites with an in-depth blueprint that will provide you with all the steps and clarity to build your website including 15+ online training videos from everything you need to include on each page to setting up your online booking system. Learn more here, www.highendphotographyacademy.com/kcproducts/portrait-photography-website-blueprint/.