LEADING MASTER PHOTOGRAPHER,
PORTRAIT PHOTOGRAPHY SPECIALIST
master your craft, sell with love and ease & build a lush life with your photography!
Radically increase your income, develop your craft into high level mastery and realise your true value – without giving up sacred time with those you LOVE.
Own your uniqueness and claim your value, abundance and photography genius (without operating like a 'starving artist').
Release your imposter syndrome, claim the power of your art and expertise, and position your work to become well-paid as a professional photographer…
From amateur to photographer, from enthusiast to professional.
Undercharging for your gorgeous work stops here!
You're trying to do it all, I get it. You're so bogged down with meeting the basic day to day demands of life and you're too tired to even express that you're sick and tired.
Your photographic genius and creativity feels like a distant relative that you've forgotten how to connect with and the climb back to sanity, let alone your photographic creativity feels like Mt Everest.
You're running your business in the only way you know how. You're taking on any job that comes your way – real estate, commercial, corporate, hair shots, weddings, portraits, landscapes, and omg are you overwhelmed yet?
YOU'RE UNDERCHARGING & OVER GIVING
You're undervaluing your service because you're desperate for the sale – how else are you supposed to feed yourself or your family, right? But each time you receive compensation for your work, you cringe with resentment at the paltry return on your valuable time spent.
You know you were born for more than this. Your creative photography genius has been knocking at your door for some time and the voice is becoming deafening.
IT'S TIME!
It's time to let go of the guilt for wanting to build a lucrative and abundant career, and truly own your photographic brilliance and uniqueness, birthing your signature style that has clients begging to work with you.
You know your photography craft. It's time to truly own it and understand how to really run a business that fuels YOU and YOUR CLIENTS.
How would it feel on this life-transforming journey into your photography genius to shift from:
I AM A LOVER OF PEOPLE & A CHAMPION OF WOMEN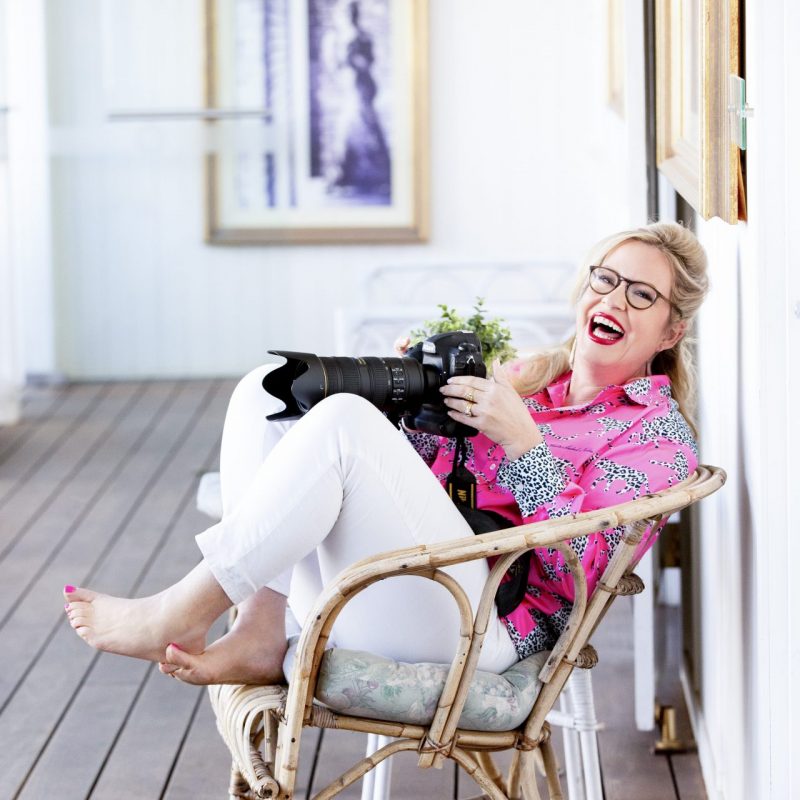 Hi, I'm Katrina Christ –  Master, Award Winning Photographer both Nationally and Internationally, with over 25+ years in business and Franchisor of 10 years. 
I am a born boss, businesswoman, passionate photographer, natural creative and entrepreneur.
I am a huge believer in building one another up to be successful doing what you LOVE with positivity, divine love and honesty. 
Now decades later I feel called to share my successes. I am on a mission to teach divine talented photographers exactly how to grow a successful photography business both emotionally and financially! 
I am focused on teaching YOU how to rise and succeed along with improving the Professional Photography Industry. 
When I say improve, I want to change the way photographers are charging, and teach them how to charge professional prices. Too many gorgeous talented photographers are giving away their divine artwork and their customers are treating it like a $1 print from Officeworks. 
In 1996 my Photography business, Katrina Christ Photographer was born! My three daughters came soon after. The challenge of balancing between starting a business and family was tricky, so we made the decision that I would be the income earner.
All of our blood, sweat and tears paid off because the business took off once I could commit to it 100%. I went from not being able to afford a cup of coffee to turning over a million dollars a year. I was able to support my family, take regular overseas holidays, renovate our house etc.
I have built a successful high end photography business where my clients appreciate my expertise and are happy to pay me.
My natural energy is highly positive and infectious. I am also a true empath, born with a kind, genuine, honest and loving heart.
It's time to truly own your photography craft and understand how to really run a business that fuels you and your clients. 
I am fixated on teaching YOU how to succeed beyond your wildest dreams and fast track your success. My expertise, knowledge and experience will save you years of stress and heart ache.
Your UPLEVEL starts now!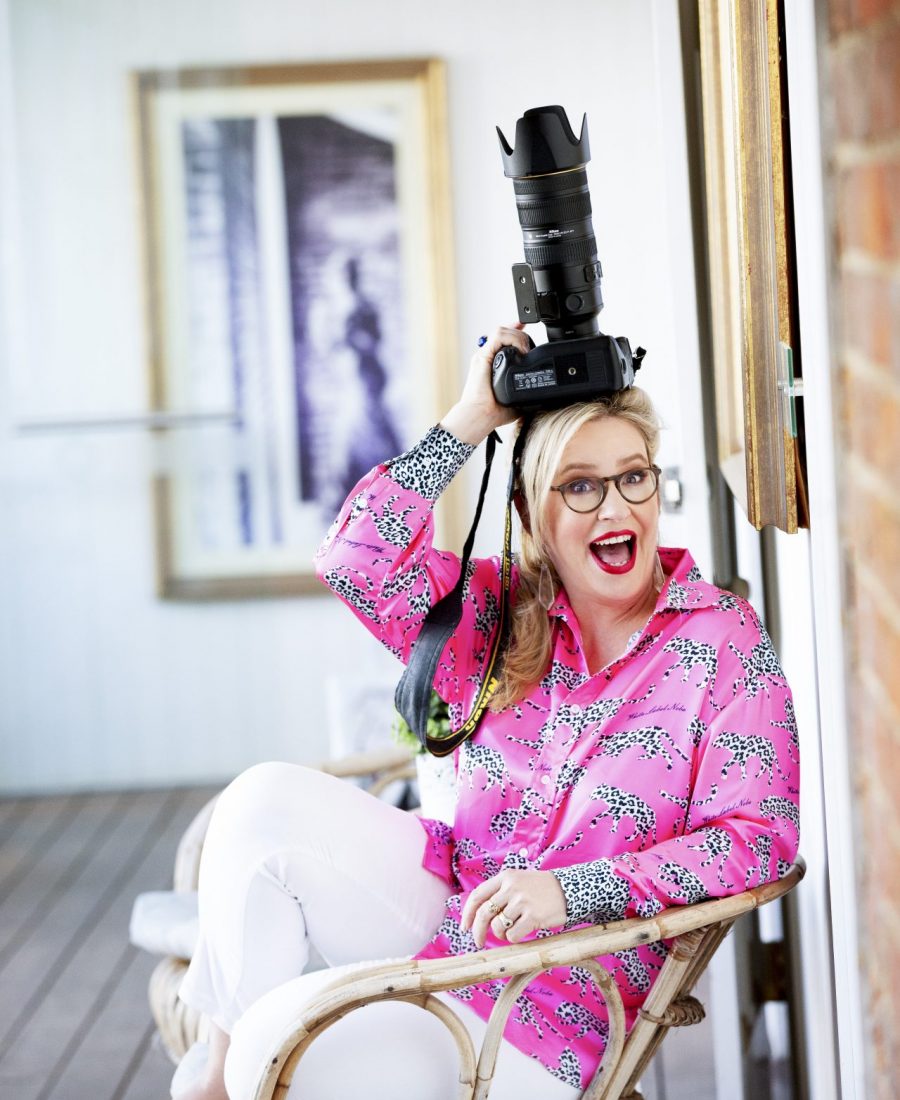 I WALK THE WALK & I TALK THE TALK 
Not every Master Photographer will straight shoot the truth of what it really takes to be a successful artist. I am here to push you, teach you and share my endless knowledge and experience with love, and genuine passion for your every success. I see too many 'starving artists' and artists believing 'that's just the way it is'. 
I CHOSE not to be a starving artist and was driven for success as well as wanting to provide a beautiful lush life for my family which is what I have. 
I get it, I've been there! It does take passion, determination, commitment, and the right support, but it ALSO takes the right mastery, training, strategy, and mentor in your artistry, to step into a place where you totally own your craft, and you SELL out. 
I have walked your walk, I know it's tough, BUT if you want success badly enough and are over working your butt off just to pay the bills, you need to start investing in yourself and your business! 
I am here to serve you and make your goals turn into reality! I want to know your desires, goals and where you truly want your business and life to be?
Do you want to be in the position of taking regular holidays? 
Do you want to be in the position of working less and earning more?
Do you want to be in the position of going shopping and not being held back by the "I can't afford that"? 

What do you want? What does your dream photography business look like? 
Whatever vision you are picturing right now, you need to start taking the right actions to SCALE! 
You can imagine after decades being a successful photographer and businesswoman, I have a huge amount of experience and knowledge to share. 
I have known hard times and huge growth; I went from not being able to afford a cup of coffee to turning over $1 million a year.
Do YOU want to earn 6 or 7 figures and live a lush life doing what you LOVE? And if you want this, are you ready to take the leap and do the work to level up and boss up in your business? 
I have come to the point in my career where I want to share and teach other photographers how to scale successfully with their amazing photography. 
I will teach you how to improve photographically, and then SELL your work for what it's truly worth! I will teach you how to own your uniqueness, claim your value, abundance and photography genius. 
It is TIME! Time to start working less and earning more! 
I will show you each step to take to be a fantastic Portrait Photographer, selling and shooting, with professionalism, love and passion, grace and ease. Implementing my training and strategy will lead to having your clients LOVE you and paying you$!
No more waiting, no more scraping by week to week, and not paying yourself properly. It is time to SCALE. 
A LIFETIME OF PRECIOUS MEMORIES
This is my Signature Black & White Style! This is the style I created over 25 years ago and this is what I am known for.  People can walk into someone's home and know it's a "Katrina Christ". 
This is my family over the years, there are photos when front teeth are missing, when Marianne cut her fringe by herself right before the shoot, and photos with our beloved Millie dog. 
This is my family, my loves and our favourite memories. They capture our personalities and relationships perfectly. Moments in time we know we won't get back and I am so grateful that I am the keeper of memories. 
You need to make sure you show people you believe in your own product and photograph your own family in your style regularly. 
We are creators and we create everlasting story telling with our artwork.  
GRACE, BOUNDARIES, LOVE & EASE
Join High End Photography Academy TODAY!
Ignite your confidence and make a lush living with your photography.