Building your photography career is an ongoing process. What starts as a dream also takes a lot of trial and error to find your most lucrative path! I've been there, and I know it can be a challenge to increase your photography sales, especially at the start. I went from giving away everything for $200 to averaging $8K sales and it wasn't by working more. I want to share with you what is going to maximise your profits and skyrocket your sales by doing what you love. I am going to share five proven photography sales ideas to help your business grow as well as provide more value to your clients.
5 photography sales ideas to increase your sales
From greater engagement with clients to closing sales with ease, these are the tips I have learned from my three decades as a portrait photographer and building a million-dollar studio.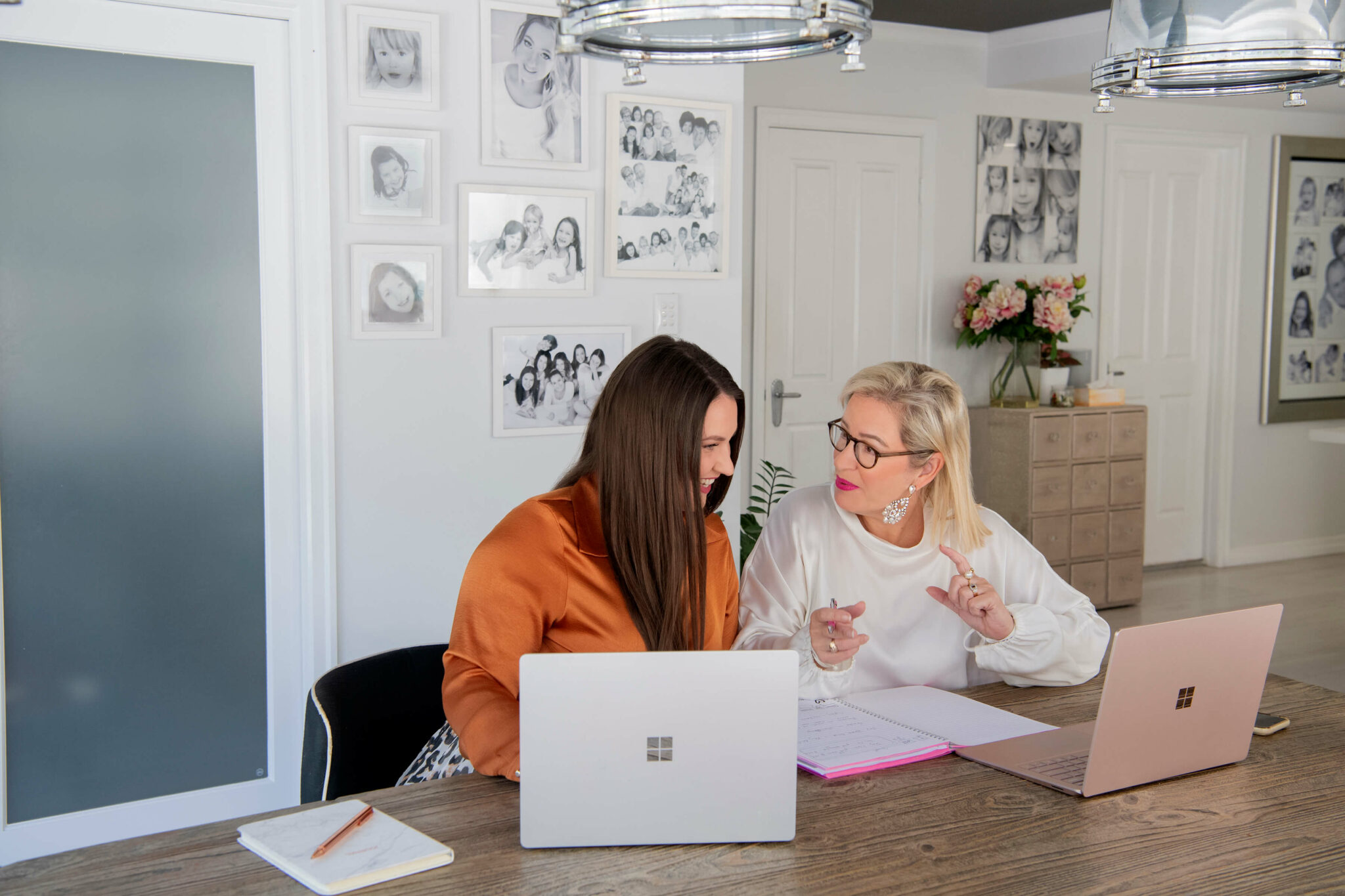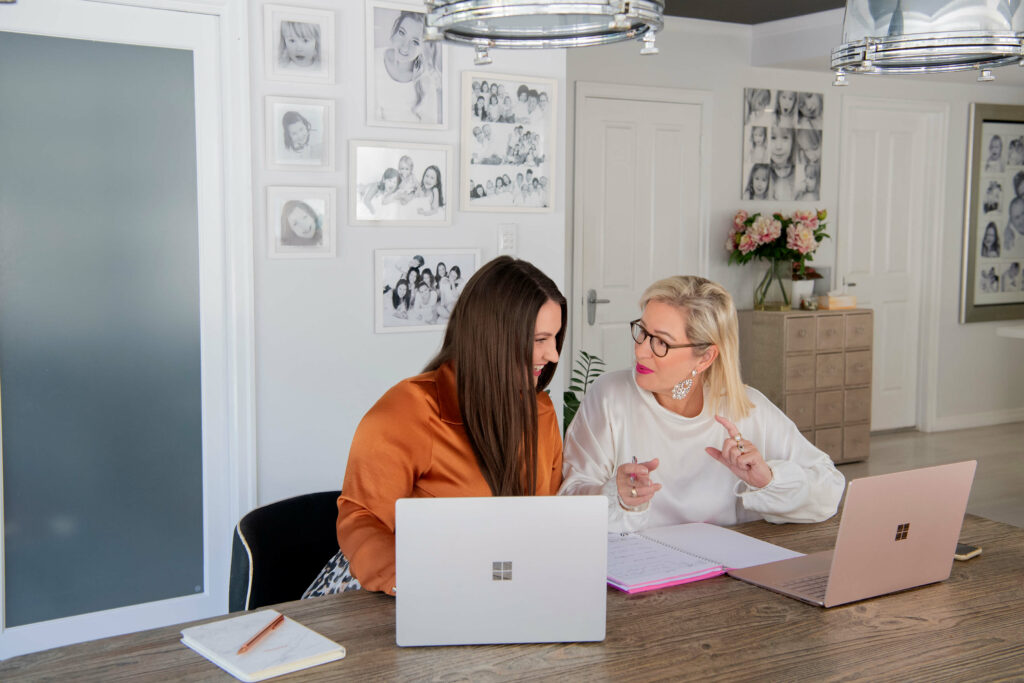 1. Have your clients back for an In-Person Sales appointment / Design Consultation
My number one tip to increase your photography sales is to have your clients come back for a Design Consultation, which is known as In-Person Sales (IPS). IPS is a powerful way to build relationships with your clients, provide the ultimate client experience, and show them the value of your products and services. IPS is used to help your clients decide which photos they love, showcase your products, and use their photos to design customised artwork for them. It's a great opportunity to show clients the value of family photos and artwork that can be passed down through generations. 
IPS is a business model where your clients have the photo shoot and then view and order at a Design Consultation. Using the IPS model means your clients can see first-hand your talent and why they came to a professional photographer in the first place. You create the most memorable experience and show your clients every possibility of what they can have in their family home. Additionally, it further educates your clients, helps build strong client connections and opens up more opportunities for bigger sales. 
Can you see the power when you engage with clients directly? They leave absolutely loving you and everything you do.  Take advantage of the benefits of In-Person Sales because I promise it will transform your business. 
Benefits of IPS / Design Consultations:
Adds value to your client experience
Educates your clients  
Create strong client connections 
Increases your average sale
2. Use professional selling software for IPS
You can make IPS a much more streamlined and optimised process by taking advantage of professional selling software designed with IPS in mind. There are so many different digital solutions available that have been created specifically for photographers looking to improve their Design Consultations. These applications provide various tools that handle all sorts of things, from how you present your client's photos to having template designs to drag and drop photos into.
By incorporating IPS software into your sales process as a photographer, you'll make things much more efficient and show clients that you are a professional. What's more, you can create a more personalised and engaging experience for your clients. These software tools often include features like customisable galleries, slideshows and product mockups, which can help clients visualise how their photos will look in various formats and sizes.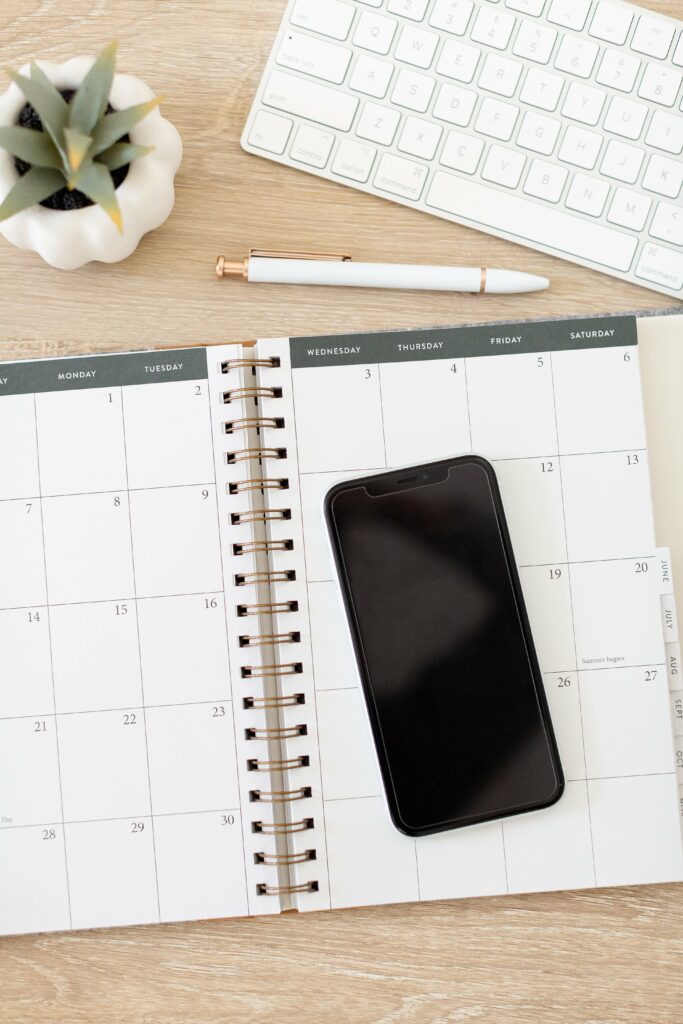 3. Master the art of designing custom-finished artwork from your client's photos
You may have IPS set up and use a professional selling tool, however, you need to master this process. It's about listening, choosing the perfect photos for a series, and doing this within minutes. This not only demonstrates your skills and talent, but it's a way to let your clients know that you understand what they want and are willing to go the extra mile to create something truly unique.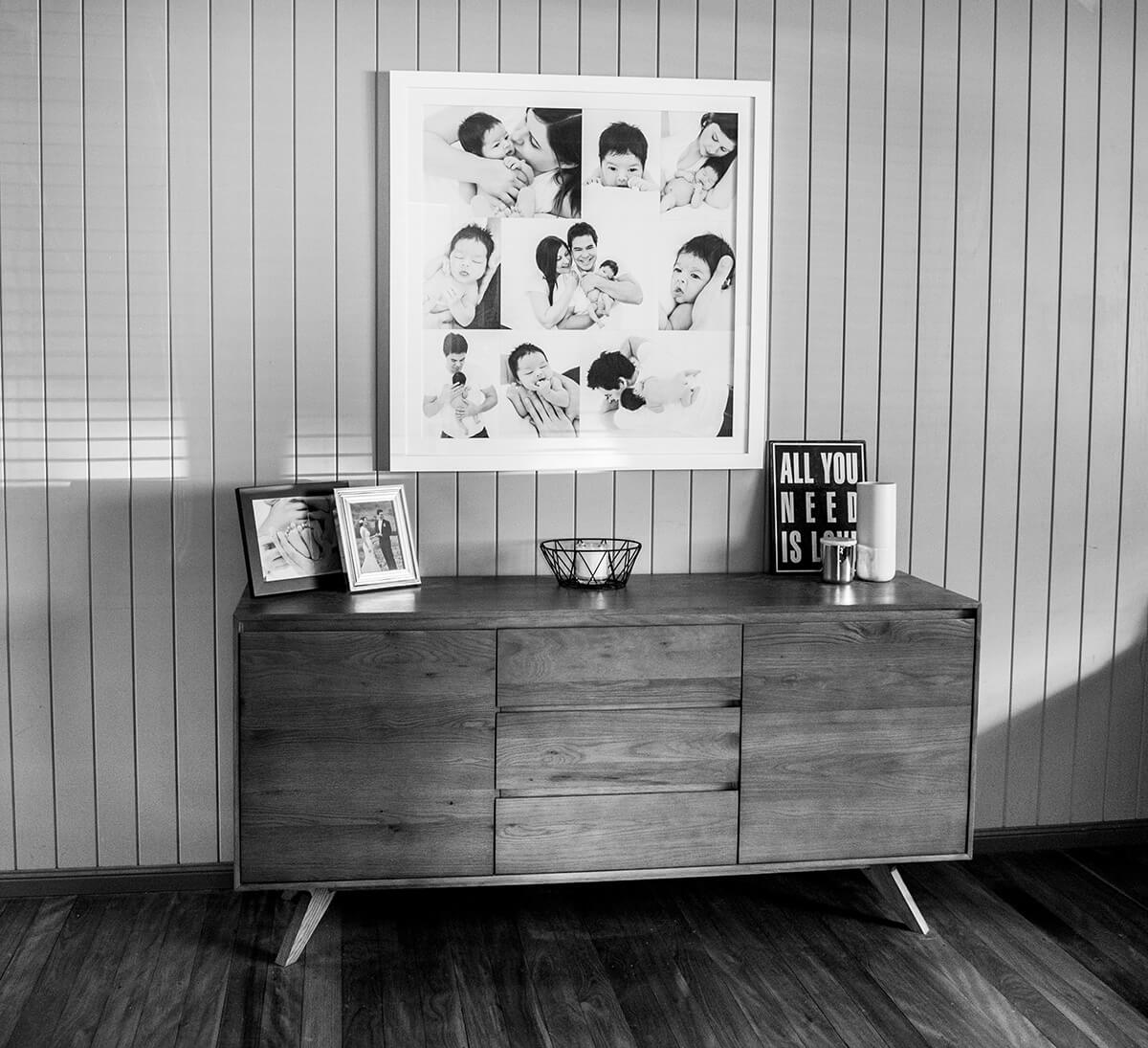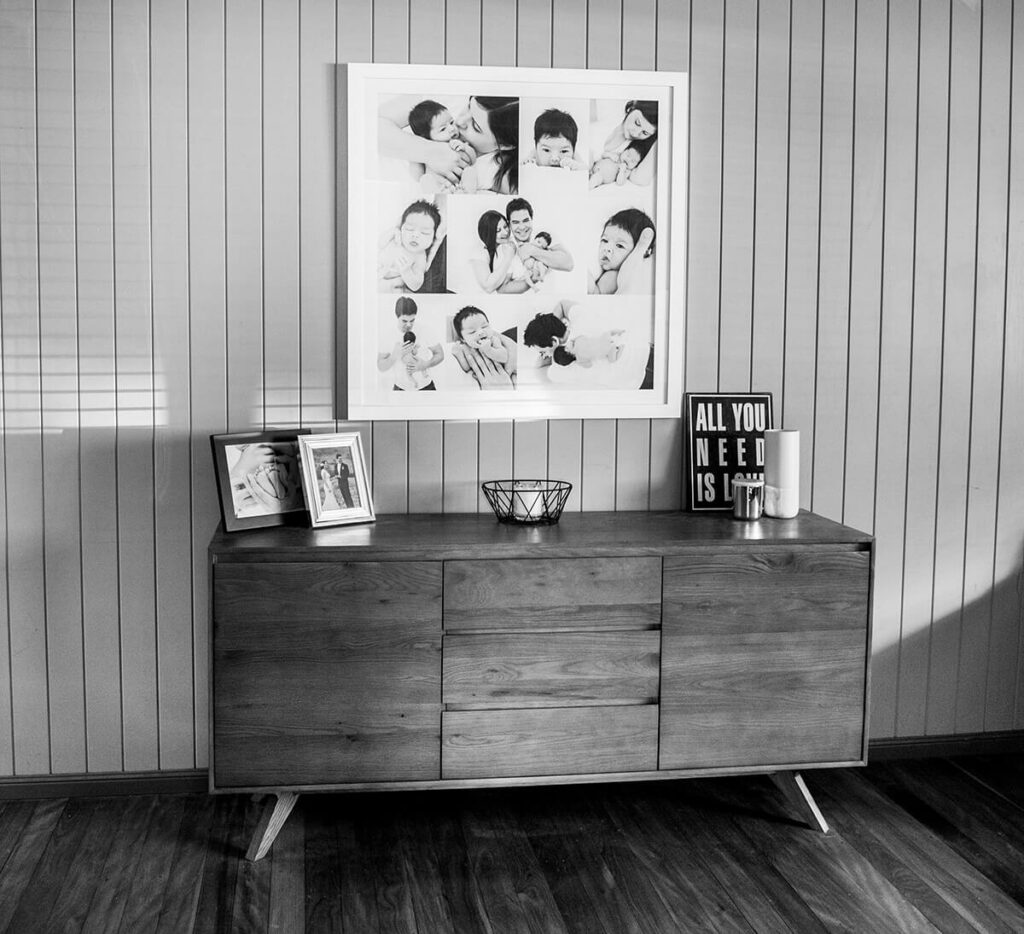 4. Offer the highest quality products

If you're serious about your finished products as a photographer, then I'd advise against cutting corners and instead providing clients with the highest quality products you can. From choosing high-quality print paper for your photos to offering high-end wall art, you're signposting that what you offer is nothing short of exceptional. It lets clients know that you're committed to your craft and providing only the best for them. Think of it as a way of elevating your brand. It's your chance to stand out and help cultivate a reputation for high quality leading to attracting high-end clients. 
It's about choosing the best products including prints, books, albums, framed prints, metal etc. Additionally, you need to search for a supplier that offers those high-quality products. The investment is worth it since these aspects all help to build your brand, cement your unique selling point and create a more valuable end product that can impact your bottom line and allow you to take on the projects that meet your own criteria.
Want to know exactly what photography products to sell? Grab the ultimate online class on our shop for only $97 AUD 👉 https://highendphotographyacademy.com/kcproducts/photography-products-that-sell/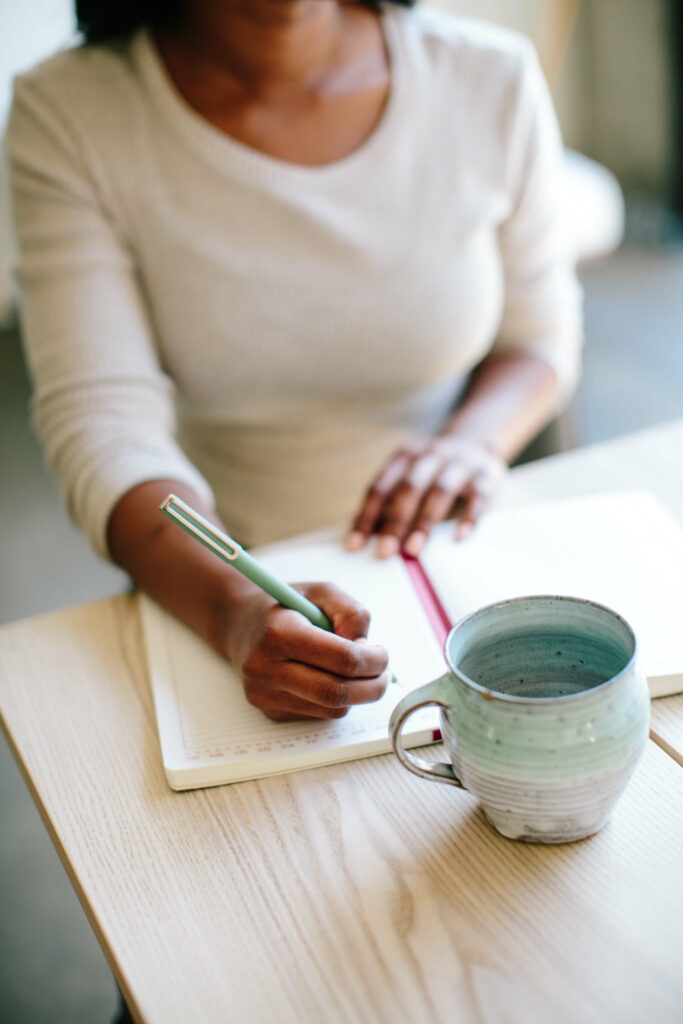 5. Learn how to finalise the sale
Most photographers just want to create and provide stunning photos for clients. However, that's only one of our jobs. We need to sell our work and the best way to do this is by doing Design Consultations (IPS). This process is far from 'salesy', however, it's important to learn a few sales strategies that will help. You don't want clients leaving without ordering or making payment. 
Be transparent and thorough: You need to spend a good amount of time talking and listening to your client about what they want. During this time show your clients product samples so they can visualise and make a decision. Throughout the consultation always be transparent about your pricing so there's no shock at the end. 
Be honest and communicate: Clients need to trust you and your recommendations. Be prepared to answer all questions and guide them through the whole process. 
Don't rush clients: You do not want a client calling back unsure about their order. Make sure they are 110% happy with their order and collect payment to start the order. 
5. Ready to skyrocket your sales with Photography In-Person Sales?

With over 29 years of experience in the industry, I can say first-hand that learning how to increase sales was a game changer in my business. I spent years fine-tuning my sales process and creating a proven system. Thankfully, you don't have to learn all of the same lessons that I have through trial and error. 
Do you want to master and skyrocket your sales with a proven A-Z Sales System that will provide everything you need to double your sales and more? I have created the ultimate photography in-person sales course for photographers. IPS is not scary or 'salesy', it is the most beautiful, fun, creative process that both profits your clients and YOU!
Learn how you maximise your profit and finally work less and earn more with our In-Peron Sales Course 👉 https://highendphotographyacademy.com/ultimate-photography-in-person-sales-course/