Like most artists, we love shooting and creating beautiful memories for our clients… but when it comes to actually selling our art, we get awkward and hate talking about money. And I get it, I was the exact same when I started… until I learned that selling has nothing to do with "sales" and everything to do with designing the most amazing art for our clients. 
If you aren't doing In-Person Sales you are limiting your profits and leaving money on the table. You can be an amazing Photographer or a guru at Marketing but if you don't master the art of designing and selling, you're sabotaging your success! IPS Photography means you can work less and earn more with more time to focus on areas you LOVE. 
So, if you want to:
Increase your profits

Learn how to sell without ever being "salesy"

Have clients loving and valuing everything you do

Create beautiful artwork for your clients
… Keep reading!
What is IPS Photography? 
IPS is an abbreviation of In-Person Sales. It is a photography business model where clients come back after their shoot and the photographer shares and sells their photography. It involves meeting with the clients, understanding their needs and creating customised artwork to their needs. Before the digital era, IPS was the only way photographers could sell their art. 
Now, I know most photographers hate sales. They think that money is a dirty word and would rather hire a "salesperson" to do this for them. However, IPS is not "salesy" at all.. Mastering the art of in person sales is simply about creating amazing artwork, wowing your clients and giving them every opportunity to buy from you.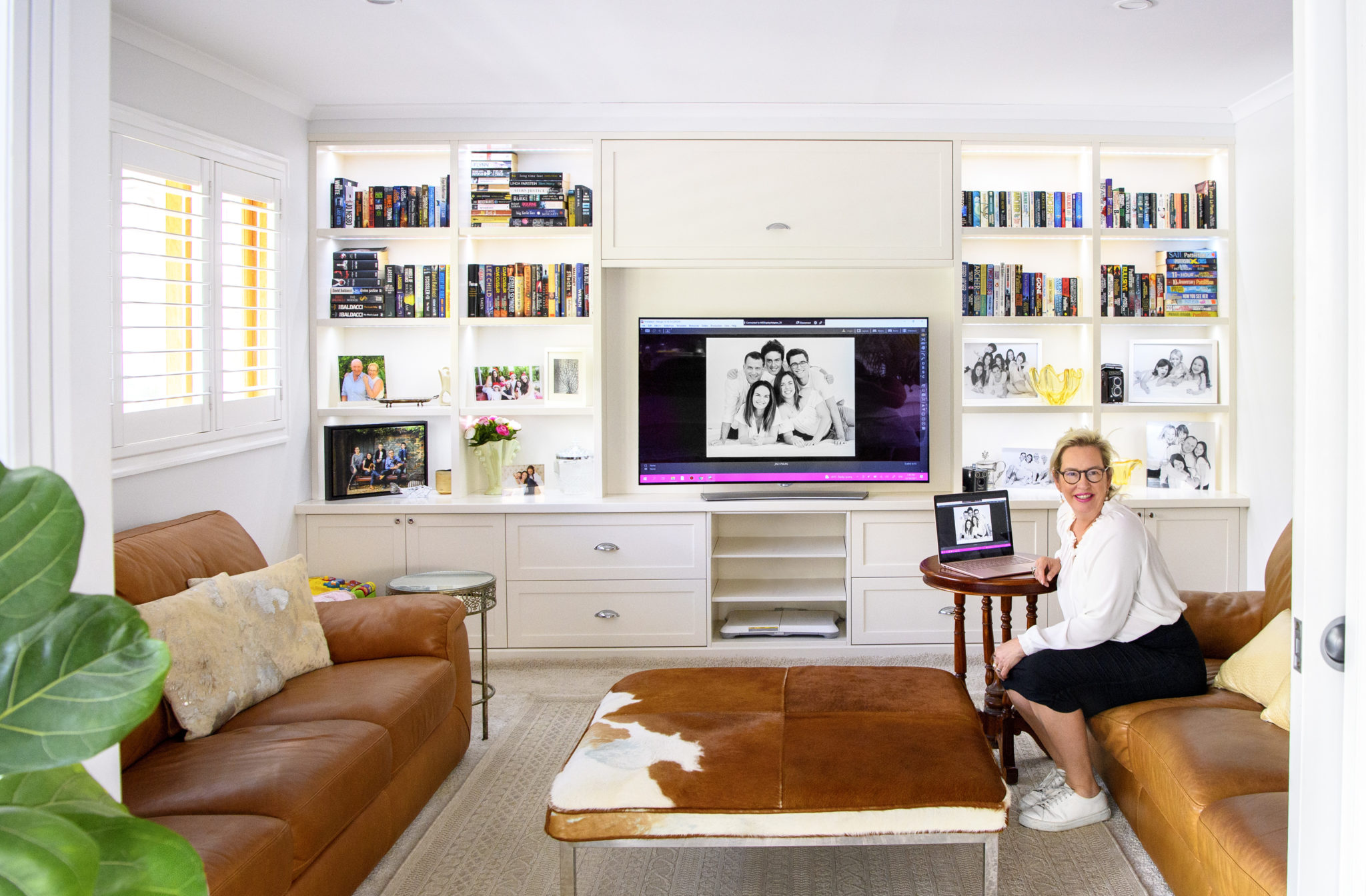 Why Should You Use IPS for Photography? 
IPS for Photography means lifelong clients, referral work and is a crucial skill to increase photography sales. Photographers have so much fun shooting and capturing photos for their clients. However, when it's time to sell these, then come the feelings of self-doubt, nervousness and awkwardness about selling. 
With all these overwhelming feelings, most photographers end up sabotaging their sales. If you are one of those, trust me, sales do not have to feel like this. Designing and selling is such a beautifully creative and fun process and will soon become second nature to you! 
More and more photographers prefer to share an online gallery with their clients but what they fail to understand is that it's limiting your sales while doing so! You are capping your sales when you send them an online gallery and ask them to select their package of 10 or 20 etc. That set price is all you're ever going to make. 
Whereas, when you meet your clients in person, you have emotional conversations around each photo and you create deep strong connections, leading to lifelong clients. You show them all the possibilities and design wall art customised for their home. 
So, my question to you is which photographer do you want to be? 
Photographer A – 40 shoots a month with an average sale of $1,000 and a monthly revenue of $40,000. 
Photographer B – Only 10 shoots a month with an average sale of $4,000 and a monthly revenue of $40,000.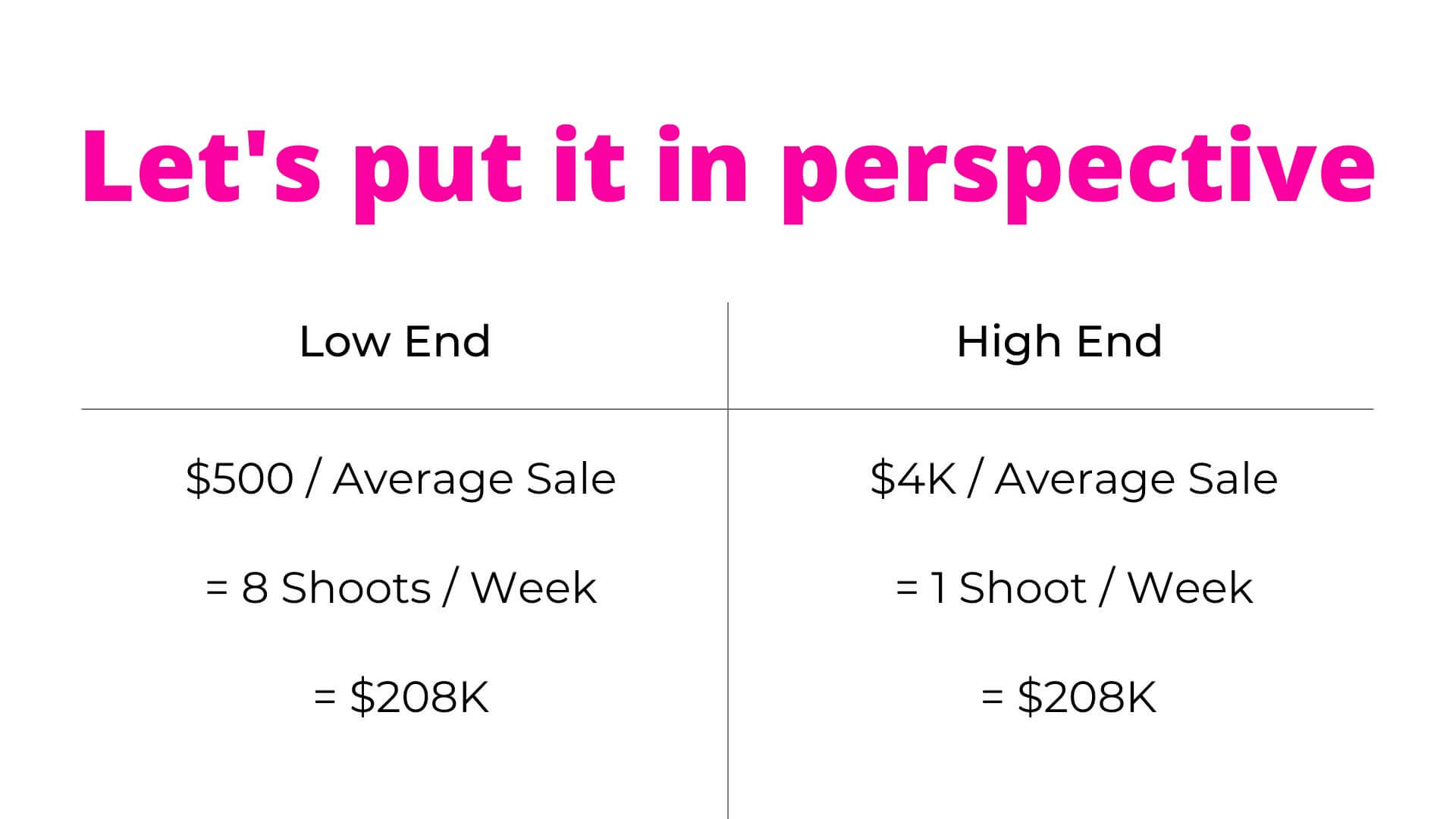 E.G. 2 
IPS photography means you work less and earn more with beautiful clients who value you. The choice is yours!
Here are some benefits of IPS Photography:
1. Increases Your Average Sale 
In-Person Sales allow you to increase your average sale, designing and creating beautiful wall pieces for your clients. The biggest myth photographers believe is that you have to do more shoots to make more money. 
This is far from true! The way to make more money without getting burnt out is to increase your average sale. When you increase your average sales and master this process, it allows you to work less and earn more.
2. IPS Means Less Hassle 
Finalising a photography sale online is going to mean waiting. None of you are behind the screen at the same time. This calls for hours and hours of waiting periods for the finalisation of photos, countless back-and-forth emails and calls, and innumerable reminders and follow-ups. 
All of this can be avoided with just a simple process… IPS! 
3. Wall Art Means Sales & Referral Work
Maximise your sales by offering products and designing beautiful wall art together. Your skill paired with their input will create a winning team for their home decor! This is where you can get the bigger sales and this means meeting with clients and designing together. 
Having wall art in your clients home also means referral work. Friends, family and others coming in and seeing your beautiful work will have them asking, who is the photographer? And your clients are waking up looking at your work everyday… they'll always be thinking of you for their next shoot.
What happens when something is delivered in your inbox? Most times it stays there. When you are only delivering online galleries, no one sees you work.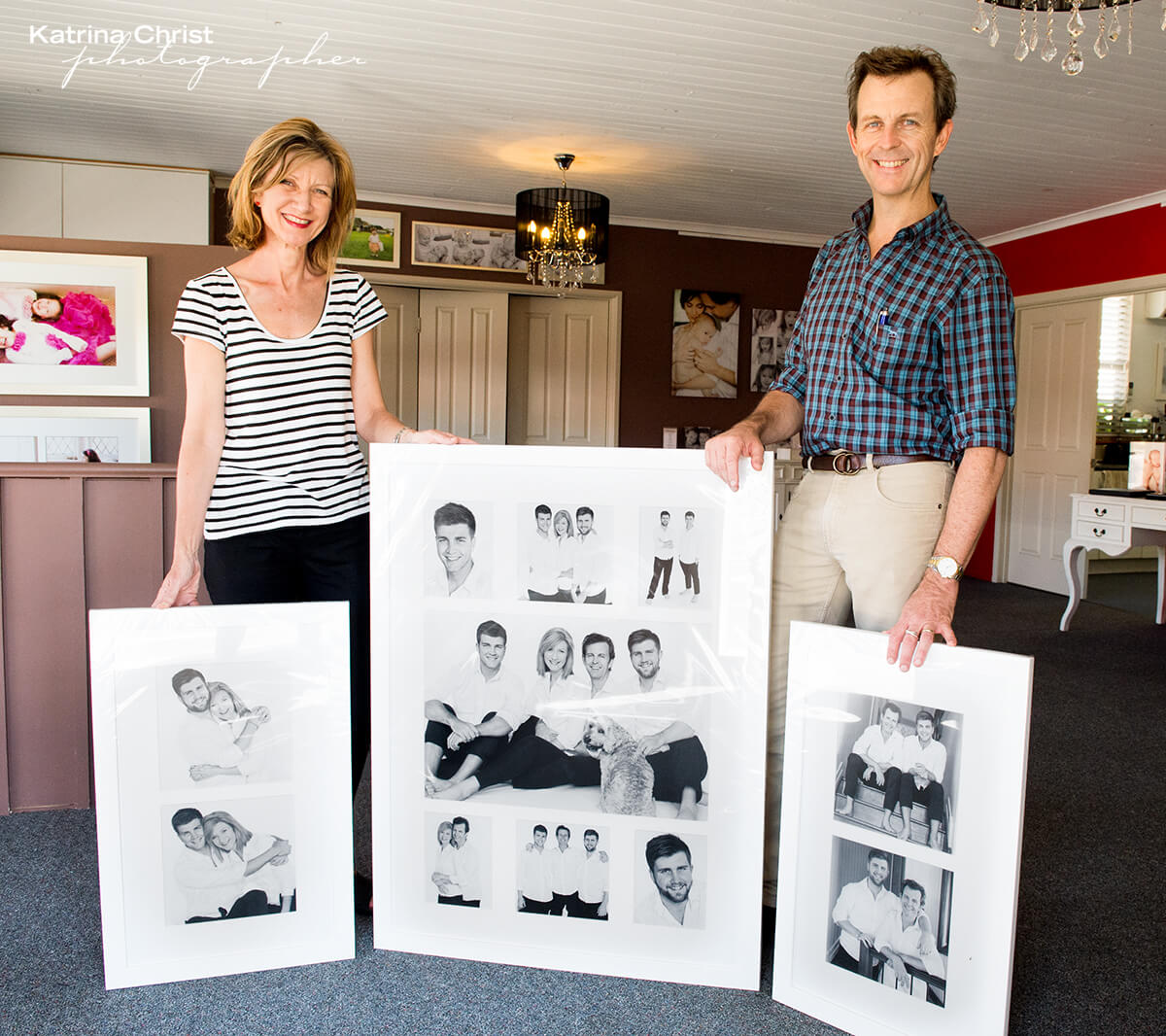 4. On-the-Spot Decisions 
With IPS Photography, orders are finalised on the spot and so are payments. There's no more chasing people for orders or money! Handing over the finished product and seeing it hanging proudly on their walls has got to be the most rewarding feeling I have felt. This can only be done with IPS. 
Moreover, as all of this is done in just one meeting, it also saves up a lot of your time which means you can focus on other areas you love!
Pro tip from me: The biggest reason for my success is how I have mastered and perfected IPS / Designs Consultations. Believe me, once you have this process in place your sales will take off and you will never feel uncomfortable talking about money again.
It's Time To Work Less & Earn More
If you want to focus on more bookings, it ultimately means more time proofing, editing, and culling, more time away from your family, more organising, more admin, more stress, and more time and energy trying to find new clients⁠! 
However, IPS Photography is fewer bookings but more sales leading to more beautiful lifelong dream clients who value and appreciate you, more time to focus on what you LOVE, and more freedom to do the things you love and spend time with your family⁠! 
Whether you want to start doing IPS, are already doing IPS or are making $4K sales already but want to scale and increase your average sale… Mastering your sales is going to take your business to a whole new level with more money, ease and freedom.
Check Out The Ultimate Photography In-Person Sales Course: https://highendphotographyacademy.com/ultimate-photography-in-person-sales-course/.