Photography Business Coach
for photographers who want to build a beautiful successful portrait business
I work with amazing photographers like you to stand out from the crowd, attract lifetime high end clients and increase their average sale by mastering IPS with love!
the ultimate sales checklist
Uncover missed opportunities that will help increase sales with our Ultimate 90-Point Sales Checklist!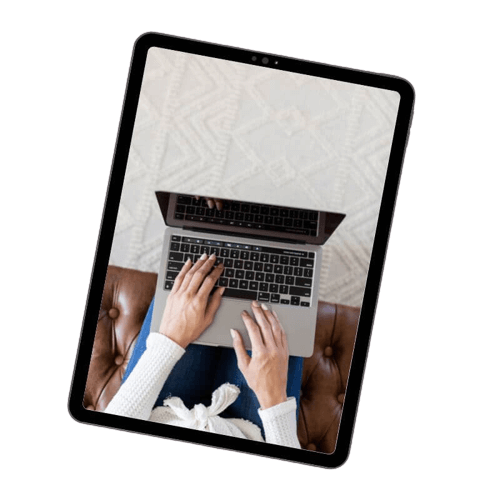 Photography Business Coach and CEO at Katrina Christ Photographer. I've had my Family Portraiture Studio here in Brisbane since 1994 and am still as in love with Photography as I was when I started. 
I went from not being able to afford a cup of coffee to building a Million Dollar Photography Business. 
Not every master photographer will straight shoot the truth of what it really takes to build a successful business. 
Because I'm not just a lucky Photographer who stumbled into a Million Dollar business, I built my business from strategies and processes that truly WORK. 
Now I'm sharing everything that I've learned with you because I want you to feel about your business the same way that I feel about mine.
I'm not like every other coach...
Photography Business Coach
I help photographers who are ready to...
Ways We Can Work Together...
shop online classes, courses & templates
Your one stop shop for ALL things photography… perfect for go getters who are serious about growing and scaling their business.
Master your sales, pricing, posing, client experience and so much more!
skip the fluff and get straight into it
Maybe you don't want online courses, BUT, personal one on one coaching!
If you want to smash out and transform your business right here, right now… our powerful private coaching is going to be amazing for you!
We are all about providing so much value and education to talented photographers like you! 
Read the latest and greatest blogs to learn about growing your photography business.
Working with Katrina was a game changer! Katrina helped me to value my worth, charge what I should be charging so I can pay myself a wage, have the confidence to ask for the money and I no longer feel awkward discussing my pricing with my clients. Her wealth of knowledge is out of this world. Katrina helped me revise and refine my price list for my collections. Implementing this new pricing structure, valuing my worth, charging for every photograph purchased and NOT giving anything away for free, has just given me my biggest sale yet, $5,355! She purchased my top collection and added an extra 9 photographs to her album. So grateful, thanks Katrina x
After working with Katrina for 2 weeks I changed my whole website, raised my prices from $400 to $3K, received 3 inquiries and booked one at my highest package. I had my first $2.8K sale 1 week later. I think that fact that she is still a working photographer combined with the fact she is a mum as well – she knows what it is like currently in the industry and also how to juggle business and family life. I would 100% recommend Katrina as a coach. She truly has amazing talent in this field!!
Take Your Business To The NEXT Level
I have a feeling you are over the hustle and overwhelming stress of running your business… And can't figure out how to break through those challenges in your business!!  Because I know that's the exact position I was in and waiting for change is only prolonging your future success!
Find the perfect online course or class for you…
Book your FREE connection call…